Attention: RV & Mobile Home Park Owners
This Short Video Will Change How You Think About Finding, Hiring & Training Your Property Managers... Forever
Your property manager is
a key
employee. How well has he or she been trained?
Your property manager

plays the single biggest role in determining the financial performance, future sales price, and the legal liability of your park, resort or campground.

It's easy to assume or expect your property manager to know what to do, how to do it, and when to do it. That's a big gamble considering everything it takes to be a great property manager...
Here are some of the typical property manager responsibilities, and how they impact your investment property:
Is your manager trained to do all of that at a level worthy of your financial investment?
What If It Was Possible to Give Your Current and Future Property Managers The Help & Training They Need
In Just 3-Easy Steps?
Send An Email

Forward your property manager an email with their login and password, giving them instant online access to Mobile Home Park Classroom.
Provide Park Specifics

Give your property manager a 3-ring binder with specifics about your park like rental rates, park rules, existing leases, important phone numbers, etc.
Do Whatever You Like

Take the rest of the day off and do whatever you want while your manager learns how to run your park like an absolute professional.
Seems Too Simple, Right?
The BEST Solutions Usually ARE Simple...
Because Complexity Is Crippling.
Frustrating solutions don't get implemented - simple solutions do.
Simple solutions work the best but aren't easy to accept. For some reasons, people believe frustrating problems must have complex solutions. In reality, identifying the simplest solution often requires more thoughtfulness and a much deeper understanding of the problem.
This Program Is Simple and Easy to Use, But It Wasn't Easy to Create...
We sat down and we mapped out each area of the business. We tediously listed every single thing that a great property manager needs to know how to do well.
Then, we brainstormed all the stressful situations - the tricky, painful issues that have come up for us across five different parks. This was the list of things that makes you want to scream, throw your hands in the air and quit.
By the time we finished, we had tables full of spreadsheets, mind maps, documents, folders and Post-It notes.
Then we organized and mapped out all of the solutions, trainings, resources and most importantly, the perspectives required to be successful in the business based on our 3 generations of experience.
After all of that work was done, we started filming.
This A-Z training program took over 14 months to film (we had to wait for certain issues to happen to film them) and we had to do a lot of takes to make sure the trainings were just right.
Finally, we started editing, which took months.
The end result is a mobile home and RV park training program, resource center and "operating system" that
covers everything your manager needs to know

aside from the particulars of your park (your rental rates, your preferred vendors, etc.).

Click the tabs below to see an overview of what's included...
Here's Just Some of What's Included...
Starting Out Right

Filling Your Vacancies
How to Create a "Community"

How Keep Your Park In Shape

How to Handle Administrative Details

How to Find, Hire & Manage Your Manager From Anywhere
Module 1
Should You Hire a Property Manager?
(Owner's Edition Only)
Module 2
How to Build a Strong Foundation as a New Manager (to Set Yourself Up For Success)
Module 3
How to Set Rental Rates, Security Deposits, and Lease Terms
Did You Know?

When a new manager takes over, a number of tenants will "test" the manager to see what they can get away with and how the manager responds to their testing will define the relationship going forward.
We Created This Program for ONE Reason - to Save Time!
While people have a tendency to value money, money you choose to invest can almost always be replaced because you can generate more by providing value. Unfortunately, time doesn't work that way...

Once you invest your time, it's gone.
Do You Know What's More Important Than Earning a Great ROI?

Earning a Great ROTI (Return On Time Invested)...
Let's do a few back of the napkin calculations...
What's the Value of YOUR Time?
That back of the napkin calculation estimates the value of your time at $50/hour.
If your time is worth closer to $500/hour, it would multiplies your savings by 10X.
Opportunity Costs
The cost of your time isn't always the only factor to consider.
You also need to consider what you'll have to skip or miss while you're training your manager (i.e. family trips, high-value work, deal-making, finding new deals, etc.)
What Will It Cost You to Train Your Managers?
50
Estimate the value of your time (or what you would pay someone to train your manager).
16
On average, we assume you'll hire and train a new property manager every four years
80
Assume at least 80 hours to properly train your manager including calls and emails with questions
"This is a Mobile Home & RV Park Operating System that's plug-and-play, ready to go - it will save you a ridiculous amount of time."
This Program is Completely Different From Other Courses
Role Play
Videos
What you say and how you say it are critical, but not knowing what to say is nerve-racking for a new manager...
Follow along as we take phone calls, sign up new tenants, deal with complicated issues and tour the park with potential renters.
Highly-Focused Trainings
As the saying goes, you can be a jack of all trades, but a master of none..
That's why we focus 100% of this program on property management that uses cutting-edge marketing to attract great tenants to a professionally managed community.
Community
Building
You'll learn how to create a first-class community filled with great tenants who provide predictable and steady cash-flow...
When you build a great community, you get more positive online reviews, which make it easier to lease spaces and more profitable to sell your community in the future.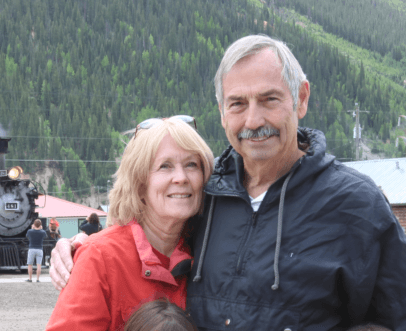 Diane A.
40+ Year Owner/Manager of a MH & RV Park, Previously Owned and Oversaw 5 Parks and an Apartment Complex w/Managers
This is the best property manager training program I've ever seen. I've been doing this for over 40 years, and even I'm learning things I didn't know.
Eric H.Owner of 5 Parks in Nevada and California
I've only watched two videos and I've already taken 5 pages of notes!


Watch The Lessons From Anywhere
All your property manager needs is an Internet connection and they can watch from anywhere.
Plus, your manager will have access to 1-click answers to some of the most challenging situations and questions we've ever faced...
Which is another way of saying they probably won't be calling you at 2 AM.
There Are Three Easy Ways to Get Started Today (All Risk-Free)
Owner's Edition
Perfect if you are an owner and you want to hire and train your property manager(s) as easily and quickly as possible.
Or 5 Easy Payments of $219
Property Manager's Edition
Perfect if you are a manager or owner/manager who intends to manage your own park long-term.
Or 5 Easy Payments of $157
How to Hire a Superstar Property manager
Perfect if you already have a training program in place you are happy with
My "Love It or Pay Nothing", 30-Day Money Back Guarantee
I'm so sure that you are absolutely going to love Mobile Home Park Classroom that I'm going to take on ALL the risk myself and let you try the course for a full 30 days. If you absolutely love it, keep it.

If you change your mind, send me an email – it's that easy. I'll refund 100% of your money and we'll part as friends because I only want your money if your absolutely thrilled with the value-packed content you'll find inside this program…

And I'm confident you will love it when you see what's waiting for you inside...
Jason Ayers
MobileHomeParkClassroom.com
Toll Free: (844) 815-2766
Disclaimer: Your results may vary. You may value your time higher or lower than the estimates provided in the examples on this page. You may have more or fewer park managers over the lifetime of your park-ownership experience. Refer to our Earnings Disclaimer for specifics.